The jungle path seems short and the bananas so close. But the other apes also want to reach the yellow curved aim. And then there is Bruno, the owner of the bananas. Bruno is lazy, a little slow in the head but ruthless when it comes to his fruit. It's good that you can use him for your own purposes.
Objective
Banana Gang is a quick family game with simple rules and a big annoyance factor. Players want to reach the banana field before an other ape will finish the mission. Only Bruno who owns the bananas or a well aimed coconut throw can prevent them from being successful and force them back to the start. Success and defeat are close together, but within a few moves the tide can turn again and the last in the line is once more the hunted.
Mechanics
Players role three dice and choose one to move either their ape or Bruno. The other players must move their apes according to the difference of the two unused dice. Each time an ape and Bruno end on the same field, this ape must return to the start field. Instead of a move, players may throw a coconut to stop another player and put them back to the starting field. The coconut remains on the track and has to be picked up again in order to be used for another throw.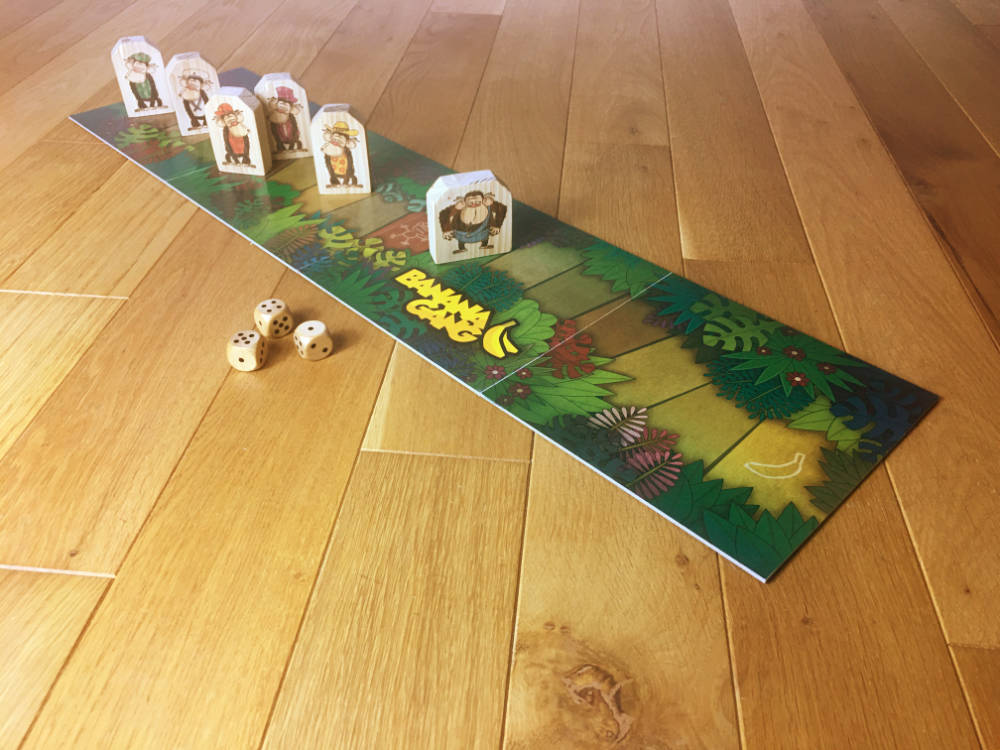 Banana Gang is the board game version of The Beast of Caerbannog, a print & play game developed some time ago.